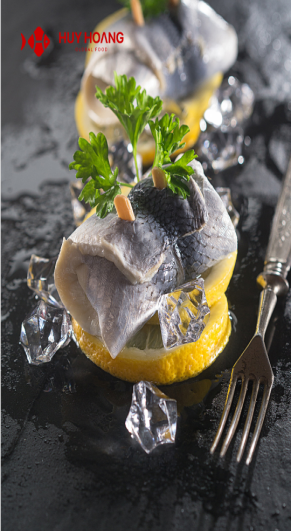 WHO WE ARE
HUY HOANG GLOBAL FOOD TO BE DRIVEN BY SATISFACTION OF QUALITY
We are the leading food distributor in Vietnam, aiming for the satisfaction of partners, customers and global consumers. We offer a wide range of seafood products sourced from Vietnam and other regions directly to your consumers. Our products is tailored to your specific requirements, ensuring your business benefits from our product quality and services. We value collaboration, and a sustainable partnership starts with an exceptional customer experience.
Quality committed

Delivery on time

Affordable price
100
Sustainable Customers
We can provide most certifications to meet the import requirements and market standards.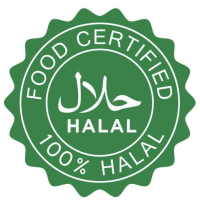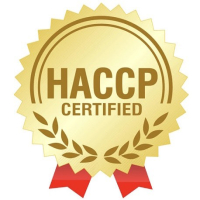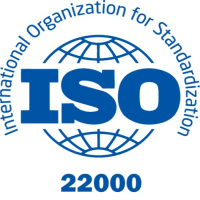 top quality food distributor
WE SUPPLY HIGH QUALITY FOOD TO GLOBAL CONSUMER
Our Values

Our Goal

Philosophy
WITH MANY YEARS OF EXPERIENCE, WE'VE ESTABLISHED OURSELVES AS ONE OF THE TOP FOOD DISTRIBUTOR IN VIETNAM
We can supply you with a variety of foods with clear origins, fully meeting food safety and hygiene procedures. We meet all your needs, helping you create perfect purchasing plans to minimize costs and maximize profits.
BECOME YOUR SUSTAINABLE SUPPLIER
We are honest with our own customers to achieve this. We are consistent in offering prices, quality, after-sales service, and warranty policies to make customers satisfied and continue to accompany Huy Hoang Global Food.
ALWAYS INNOVATE TO HELP CUSTOMERS MAKE THE BEST CHOICES
According to the human concept, there are only wrong buyers and no wrong sellers. Therefore, we will always be here, accompanying you to bring you the best quality products, most reasonable prices and most of all, you will not be "WRONG". In addition, we can help you develop products for which you have ideas and accompany you to turn that idea into a specific product.
8+ Years of Working Experience
Our Team
Meet our team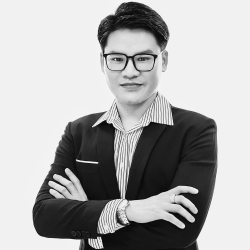 MR. MICHAEL NGUYEN
Founder & Commercial Director
MRS. CARYLIN VO
General Director
MR. JOHN NGUYEN
Sales Manager
MS. IZEL NGUYEN
Operation & Logistics Dept.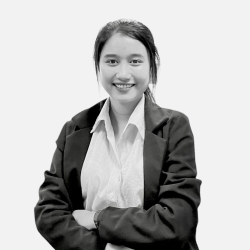 MS. JULIE LE
Sales & Maketing Dept.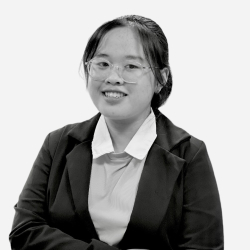 MS. TRINH LE
Procurement Dept.
ONE OF YOUR RELIABLE SUPPLIER
WHY SHOULD YOU CHOOSE US
"In today's dynamic seafood market, choosing the right supplier is crucial for businesses seeking high-quality products, reliable service, and competitive prices. Huy Hoang Global Food stands out from the competition, offering a range of unique advantages that make us the ideal partner for your seafood trading needs."
Quality is our top priority. We source our seafood directly from trusted manufactures, ensuring the freshest and finest products. Our stringent quality control measures, including regular inspections and adherence to international standards.
We offer an extensive selection of seafood products to cater to your diverse needs. From shrimp, fish to shellfish and exotic delicacies, our comprehensive range ensures that you can find everything you need under one roof.
We are committed to sustainable sourcing practices. We prioritize working with suppliers who share our values, ensuring that our seafood is harvested or farmed using environmentally friendly methods.
With our well-established logistics network and streamlined processes, we ensure that your orders are processed promptly and delivered to your desired location without any hassle. Our dedicated customer support team is always available to address any queries or concerns, providing you with a seamless and stress-free experience.
High-quality seafood should be accessible to all businesses, regardless of their size. Our strong relationships with suppliers and efficient supply chain management enable us to offer competitive pricing without compromising on quality. By choosing us as your supplier, you can enjoy cost-effective solutions that maximize your profitability and give you a competitive edge in the market.
"By choosing us, you can confidently meet the demands of your customers, and drive your business forward"
Thuy Vo
CEO
"Looking for high-quality seafood products that guarantee both quality and affordable price? Look no further than Huy Hoang Products - your go-to brand for all your needs!"
Michael Nguyen
Founder & Commercial Director
"Contact us today to experience the difference our seafood company can make for your trading needs."
John Nguyen
Sales Manager
Whats going on around you